I was asked by Brisbane Airport Hotel Corporation to photograph their two new hotels and conference complex at Brisbane Airport, one is a 5 star and the other 4 star – hence 9 star, I had to get your attention somehow.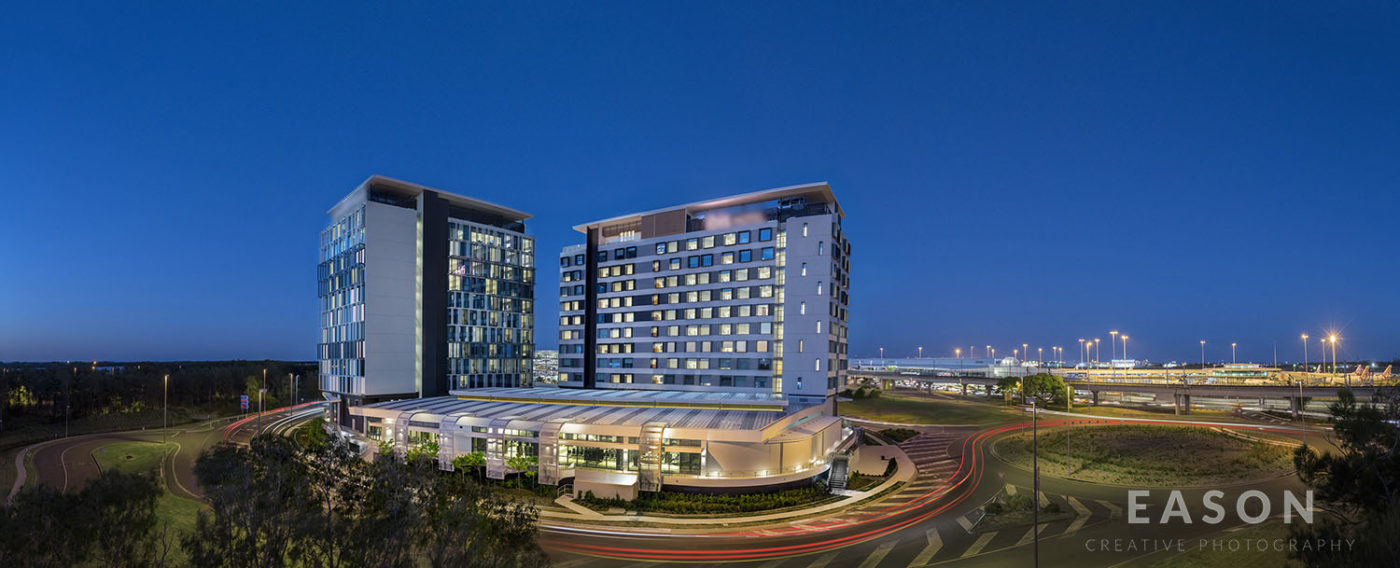 Both trade under a major international hotel group and to respect intellectual property of their brand I have had to blur out their brand name
The key to any good image is lighting we use it to ensure detail is enhanced and the true mood of a room or scene is captured. To demonstrate this I am showing before and after images, the before being what the camera actually saw before we introduced professional lighting.
The key with lighting is to guide the eye, in hotel rooms we aim to guide the viewer to the bed as it is a major consideration for the client


Conference rooms can become cluttered or busy to the eye, each chair is individually lit to add shape and contour and leads the viewer down the table.


While it is not a resort the pool was shot to emphasise a tranquil setting to catch up up on work