Our absolute starting point with Resort/Tourism imaging is communication, to know what images to create we have to understand the product and what makes it unique.
We need to know who your market is and identify potential markets. We research your location, and the decision making process of the customer what is important to them and then we build image folios that target that market.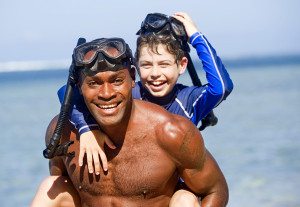 Our aim is to make you stand out from the crowd, to capture the attention of the target customer with image that relate to them.
With 20 years experience photographing for some of the major resort brands in the country I know the importance of capturing images that are aspirational.
We work at all levels of the market from 5 star, Bed and Breakfast, Camping Parks and in all regions of Australia and overseas.
You can see a broad range of images in the Resort and Tourism Folio.
I have had the pleasure of being associated with Ross Eason for over 12 years and he has been instrumental in preparing the photography for 3 separate resorts that I have managed!

These properties included the 5 star heritage listed Grand Hotel Melbourne, followed by the Mercure Resort Great Keppel Island and finally Fiji's number one resort, Outrigger on the Lagoon Fiji.

Ross has a wonderful eye for detail and his technical skills are second to none! Most importantly he has the eye of the photographer! He sees images through the lens that we mere mortals, can't even imagine!

With Ross you get the whole package – wonderful imagery, utmost professionalism, and all of this completed in a timely and businesslike manner!

I have no hesitation in recommending Ross Eason to any developer or Resort owner, seeking photographic perfection at an affordable price!

Peter Hopgood
General Manager
Outrigger on the Lagoon . Fiji